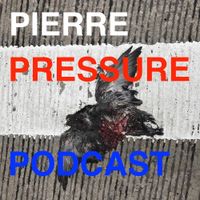 Pierre de Gaillande is jumping into the world of internet radio, aka podcasting, aka interviewing people on the web. PIERRE PRESSURE PODCAST IS HERE!
Pierre interviews a different musician each episode, and pressures them into playing a song or two that resonates politically. Each interview touches on the guest's musical, artistic, and personal trajectory, and delves into the intersection of music and politics in these Divided States. 
The first three guest are Michael Andrews, Fred Cassidy, and Michael Rosas. New episodes posted weekly. 
RELEASE THE PRESSURE!