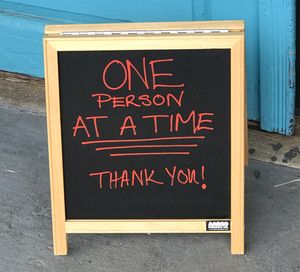 A very unusual Pierre Pressure Podcast. In this episode, Pierre called his friends in New York, California, and Florida to see how they are getting by during this world-wide quarantine. These guests range in age, gender, profession, and location, from musicians to prisoner advocates to BnB owners to school lunch administrators, they have all been deeply affected by the corona virus. I asked them all to tell me what music is getting them by during this historic catastrophe, and I made a playlist on Spotify with their suggestions (see link below.)  Shortly after this taping, the first guest, "Spider" contracted the Covid 19 virus and is in good condition at home. All other guests are coping with this unusual time in their own ways. There will be further call-in shows as this quarantine goes on.
PIERRE PRESSURE PANDEMIC PLAYLIST is available for streaming on Spotify:
https://open.spotify.com/playlist/6eKaZ7z3EwQlSfEoRIhkWN?si=XbZKaGh2S6CzEWO1rc6RtA
Guests:
1: Spider in Brooklyn, NY
2: Jack Grace in upstate New York
3: Kevin in Polk County, Florida
4: Gretchen in Flatbush, Brooklyn, NY
5: Scheffer in San Francisco, CA
6: Izzy Rock in Bushwick, NY
7: Basquali in Hudson, NY
8: Kelsey in Brooklyn, NY
9: Zoe in San Franciso, CA
Song: Corona by Minutemen, Four Senses on Alert by Pierre de Gaillande, Night Fever by BeeGees, I Die: You Die by Gary Numan, Pandemic songs by Jack Grace, I'm Clean Now by Grouper, Gold Sounds by Pavement, I'm Still Standing by Elton John, Pressure by Billy Joel, Dance Yrself Clean by LCD Soundsystem,  We Will Never Exist by Sitar Metal, It's the End of the World As We Know It by REM, My Corona by Zdoggmb, My Struggles by Missy Elliott.