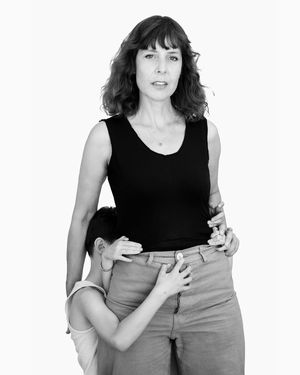 Eleni Mandell is an LA-based singer-songwriter who has been making some of the best music you'll ever hope to hear since her first album, Wishbone, came out in 1996. She's an astoundingly prolific artist with a huge discography, and she's collaborated with such heavy hitters as Nels Cline (Wilco), DJ Bonebrake (X), Joey Waronker (Beck), and Nate Walcott (Bright Eyes), putting out one great album after another. Her songs have been covered by the likes of Jackson Browne, Harper Simon, and Van Dyke Parks, and she continues to perform with her solo project as well as the four piece female miracle harmony ensemble The Living Sisters, and her side-project The Grabs. I met Eleni on tour in 2006 in Nashville, and I've since had the good fortune to work on some recordings and share a stage with her on a number of occasions. We spoke about the continuing struggle of being a creative person, a parent to twins, and a working human being in these challenging times. She also shared a sneak peak of her newest project Teardrop Ghosts with her husband and musical partner Milo Jones.
elenimandell.com
Playlist available on Spotify:
Theme song; Marchandise by Pierre de Gaillande, from the album franglais. (originally Merchandise by Fugazi.) Give Them All a Kiss, by Pierre de Gaillande with vocals by Eleni Mandell (originally Embrasse les Tous by Georges Brassens.) Circumstance Air, Box in a Box, Just Herself, I'm Old Fashioned, My Twin, Put My Baby To Bed, Nickel Plated Man, and Two Faces by Eleni Mandell. Francais Un by Eleni Mandell, with Pierre de Gaillande, vocals. Empty Locket  by Eleni Mandell and Milo Jones. Lemon Tree by Teardrop Ghosts, Eleni Mandell and Milo Jones. Political Disco by The Grabs.