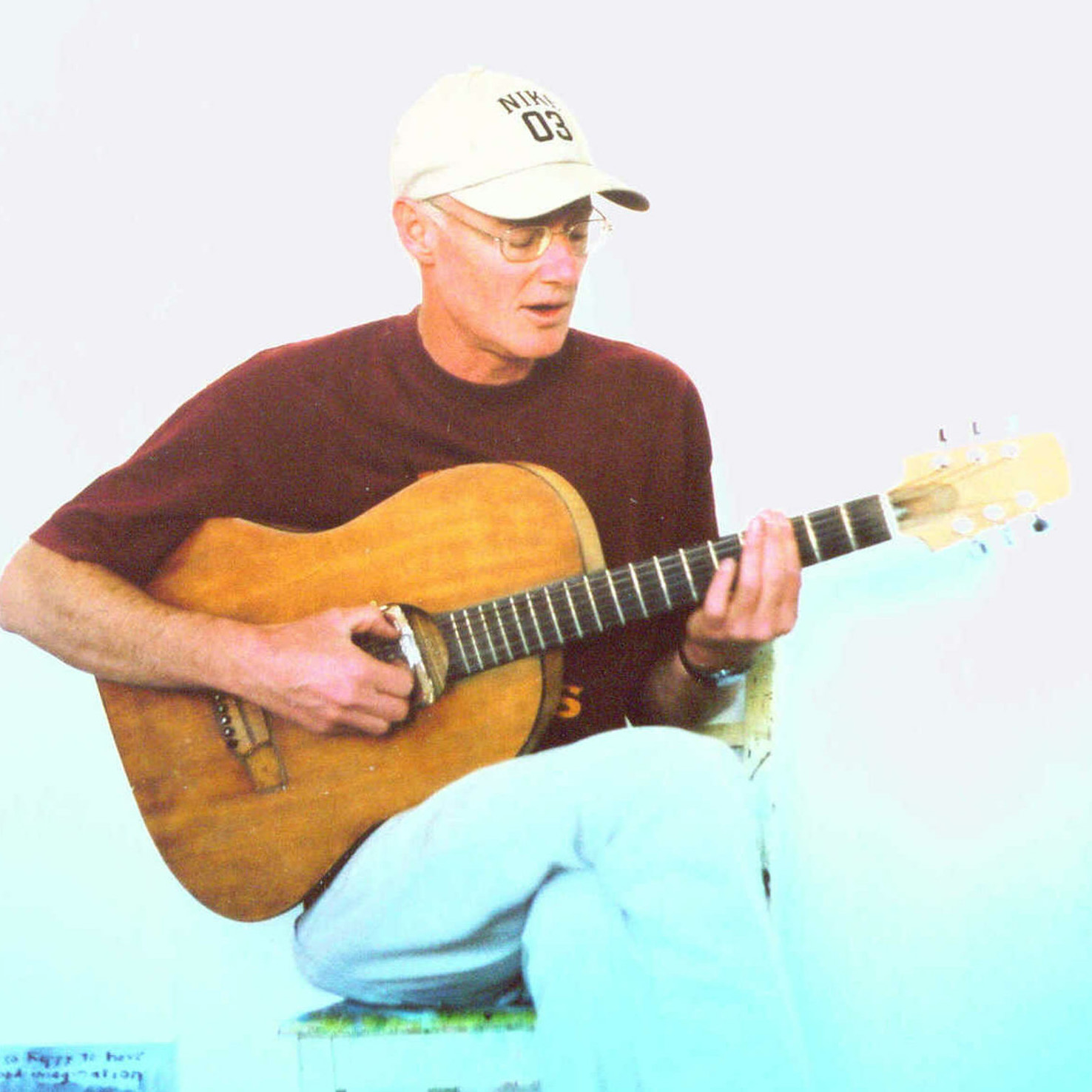 Dan Reeder is an American musician and visual artist born in Louisiana and raised in California. Since 1987, Reeder has lived full-time in Nurnberg, Germany. He releases albums under his own name on John Prine's label, Oh Boy Records. Reeder writes some of the most honest, hilarious, heart-wrenchingly beautiful songs you'll ever hear. His music has been called "outsider folk," but whatever the moniker, it punches you in the heart with perfectly crafted song-gems populated with drunks, fuckups, and regular people trying to get by. Reeder's music came into my consciousness through the song "Maybe," a disquisistion on mortality that stands shoulder to shoulder with anything by Tom Waits, Elliott Smith, Georges Brassens, or Leonard Cohen. Did I mention he builds his own guitars and computers? We talked about his accidental discovery of computer recording, getting a call from John Prine's manager at 3am, what America looks like from the vantage point of Germany, and navigating political correctness in changing times. Enjoy this very special episode of PPP.
https://www.danreeder.com
Theme song; Marchandise by Pierre de Gaillande, from the album franglais. (originally Merchandise by Fugazi.) Maybe, Been Thinking About a New Microphone, Clean Elvis, Born a Worm, Nobody Wants To Be You, Pussy Titty, 2016 Election Song, Fun Campfire Song, Bloo You Believe in Bloo Blove, Havana Burning by Dan Reeder. Né Un Ver by Stephan Eicher and Dan Reeder.