Pierre Pressure Podcast will be recommencing after along hiatus, with an interview with the legendary guru of punk bass, Mike Watt.
Watt got in touch with Pierre after playing Body Kite's song "Amazingishly Gracefulistical" on his fine  "Watt From Pedro Show" on November 27. We could not be more stoked. Stay tuned for Pierre's conversation with Mike Watt on Pierre Pressure Podcast.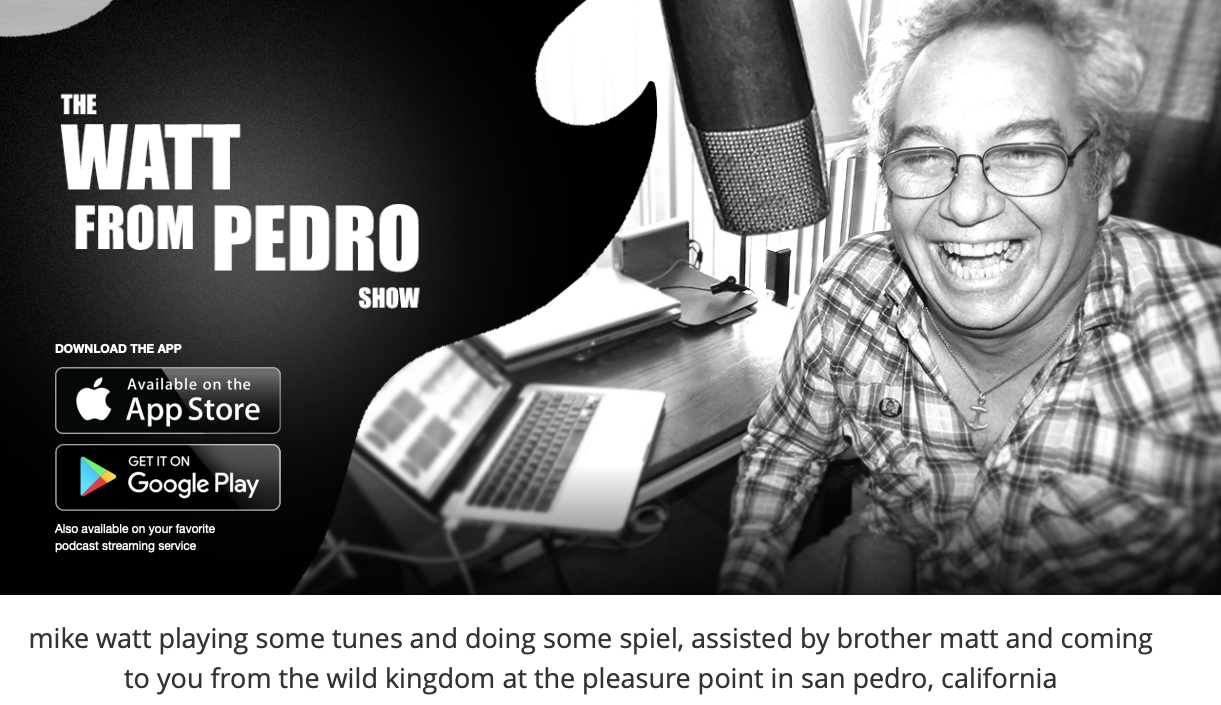 Listen to the episode HERE: 
https://www.twfps.com/past-episodes/on-air-guests-v-a-s-e-from-brighton-mi-via-skype
This song was a live improvisation recorded live at California Hill Studios on January 22, 2022, and features Gerald Menke on guitar and drums, Daniel Basiletti on keyboards, accordion, and trumpet, and Pierre de Gaillande on bass and trumpet.
You can hear more Body Kite music HERE:
https://bodykite.bandcamp.com
And come see Body Kite live on Friday December 2 at 8:30pm at Quinn's in Beacon!
https://www.facebook.com/events/1626934444390645/​​​​​​​