The election is upon us, so if you haven't already, VOTE DEMOCRAT all across the ticket. If that statement offends you or you disagree with it, email me and let's talk about it.
Episode 25 of Pierre Pressure Podcast is out now, featuring Tony Scalzo from the band Fastball. Tony is a talented and prolific songwriter who wrote a string of hits for his platinum-selling band Fastball in the late 90s. Check out our conversation on iTunes or wherever you get your podcasts, and don't forget to subscribe and comment.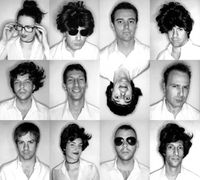 My band MELOMANE is getting back together for one special pre-Halloween, pre-election show on FRIDAY OCTOBER 30 at 5PM, in Cold Spring New York at  Little Stony Point! Bring a chair, bring a jacket, bring some drinks, and enjoy some well-crafted art-rock to celebrate the end of the apocalypse! This is a free, social distanced gathering, pass the hat and buy some merchandise. Featuring the original lineup of under-the-radar superstars in their own minds: Melomane! Pierre de Gaillande on guitar, Daria Grace on bass, Kenny Savelson on drums, Quentin Jennings on keys, and Brad Stewart on trumpet.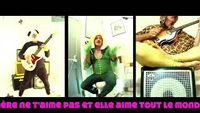 And here's a new video for Aime-Toi, my French version of the song "Love Yourself" by Justin Bieber translated in French, sped up into a punk song, and performed by a gaggle of fluffy animals. Happy Halloween! 
And here's another gift from me to you, my new song "Big Flag," a very patriotic song about waving the biggest flag there is to show how patriotic you are and how not insecure you are at all about your beliefs, your masculinity, your country, your leader, and the future! Enjoy! 
VOTE DEMOCRAT NOVEMBER 3rd!!