Tons of great news to report: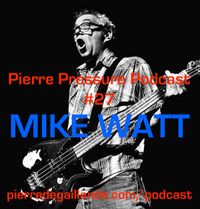 Pierre de Gaillande was extremely honored to interview the great Mike Watt for PIERRE PRESSURE PODCAST. Stay tuned for a musical collaboration between Mike Watt, Pierre de Gaillande, and a whole bunch of great drummers in the works now.
LISTEN ON APPLE PODCASTS
LISTEN ON SPOTIFY
LISTEN ON STITCHER
 
The next episode of Pierre Pressure will be an interview with Kurt Wagner from Lambchop. Subscribe on APPLE PODCASTS and sign up for the MAILING LIST for news and dates.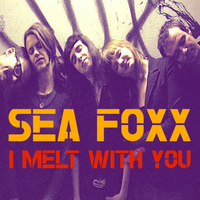 Pierre's band Sea Foxx, who tragically lost their singer Adrianne Mamet in December,  recently put out a previously unreleased single of their cover of "I Melt With You" by Modern English. STREAM IT ON SPOTIFY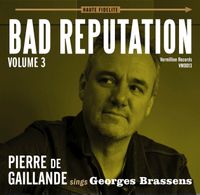 And Bad Reputation's third album will be out March 1st, available for purchase and streaming on this very website. Come to Barbes on March 31st for the CD RELEASE show. The album features eleven fresh servings of Bad Reputation's take on Brassens' funny, catchy, subversive, anarchist French music to folk with your brain. Pierre de Gaillande will play SHOWS in Montreal and Quebec City in April.